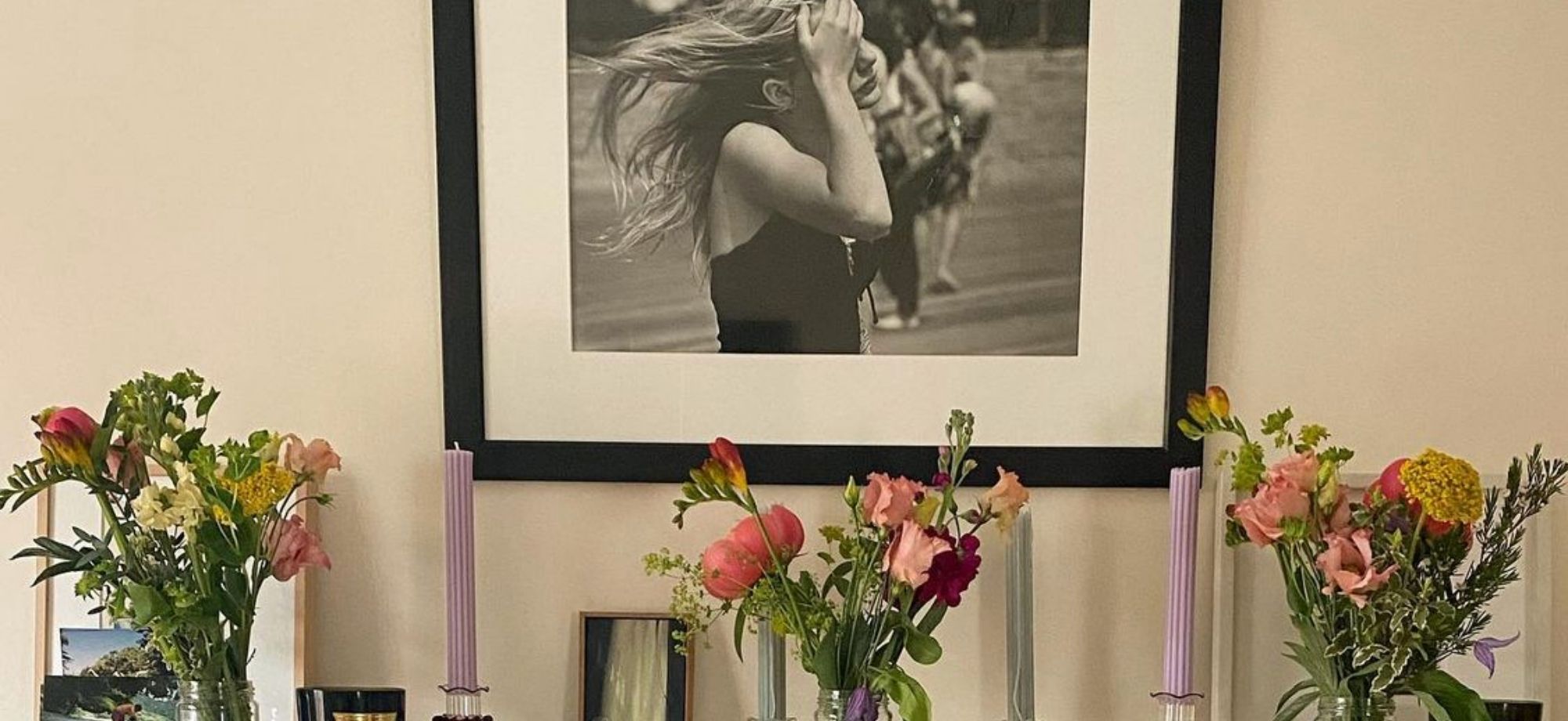 Founder of DH-PR
43/ How To Start A Photography Collection With Daisy Hoppen
For this 'How To' feature we have invited Daisy Hoppen, founder of DH-PR and photography lover, to share with us her tips and wisdom on how to start a photography collection.
Having grown up surrounded by photography in her father's gallery, Michael Hoppen Gallery, her incredible curatorial eye and creative mind are evident in her work today and the way she displays her beautiful home.
We hope you enjoy her words of advice as much as we did and are able to put them to use in starting to collect the wonderful medium that is photography.
My father has been a gallerist and avid photography collector for nearly 40 years, so I was lucky enough to grow up surrounded by incredible photography. He has the best eye on the business and has always been on the lookout for new and emerging photographers. I always especially liked walking around Photo and Art Fairs with him - it's like having a guided tour with an expert.
Photography is so democratic - even more so now with the rise of digital photography and android / i-phones. However, for me, it's just always had a special place in my heart. It's a wonderful place to start building a collection around a specific theme or feeling. Also in terms of photojournalism and documentary photography, it's a hugely important medium - it's how history can be recorded in the modern world.
Hurt by

Joseph Szabo

, 1974 in Daisy's mantelpiece
Provenance, edition, artist signatures are all key when collecting photographs or even most art in general! However, another thing to consider is buying through a trusted dealer or gallery so that you can make informed decisions. 
Hestur by Lottie Hampson, 2017
I know I want to add a piece to my collection when it just feels right and you want to own it more than just a picture on your i-phone. You can imagine where you would hang it on the wall and if I am at a gallery or fair, I always return to it several times to look at it again.
ACCESSIBILITY AND SUPPORTING EMERGING ARTISTS
Photography is a credible art medium, and amazing photography deserves to be Gallery-worthy and collectible. Accessibility, love, respect for emerging photographers' talent plus of course price! I think it's a positive point that it's an accessible medium - the price point is far more accessible sometimes than 'fine art'. 
| | |
| --- | --- |
| Laundry Day 1 by Lottie Hampson, 2016 | Ireland by Lily Bertrand-Webb, 2020 |
FIND THE SPECIAL PIECE FOR YOU
It's not necessarily the rarest, but my 'Eva' by Sarah Moon is one of my most treasured pieces. My father knew how much I loved this image for decades! I also collect a lot of vernacular photography - I love the French gallery Lumiere des Roses - they specialise in this field and I would always see what they had at Paris Photo or Arles.
CREATE AN ECLECTIC GALLERY WALL
Be free, there are no rules.
FOLLOW DAISY:
Daisy 's curation
Hestur

"I love the textures and the feeling of closeness you get with this image"

Ireland

Sold

"I am a total sucker for anything that features Daisy … so this one is a simple choice for me!"