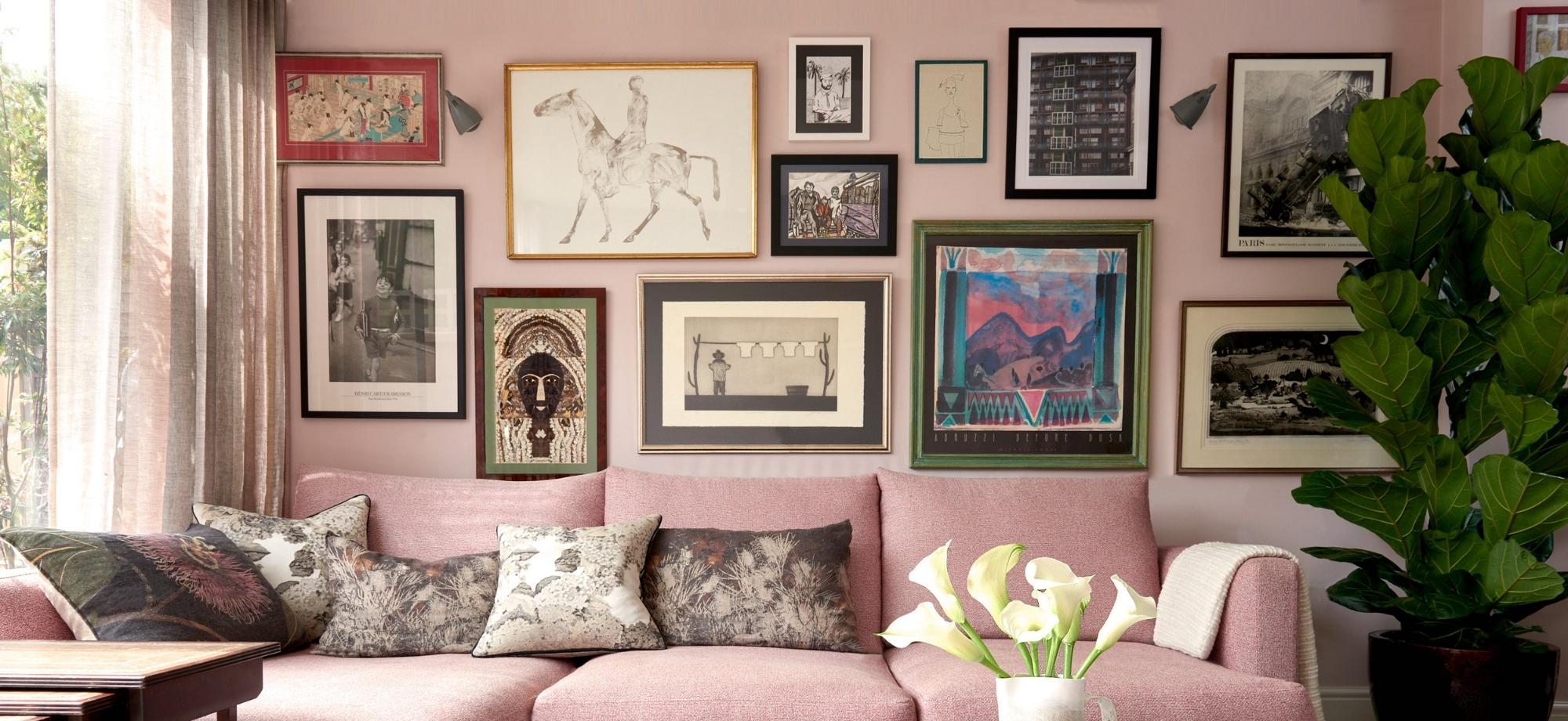 Interior design studio
75/ Trade Secrets: Sascal Studio
Introducing 'Trade Secrets', a new arm to our journal where we chat to creatives in the interior design world, gaining insights into what makes their schemes recognisably their own.
For our first feature we have invited Sarah and Caroline, the sister duo behind interior design studio and homeware shop Sascal Studio. Their fresh approach to interiors combines a unique mixture of vintage pieces with bespoke elements sourced from their 'little black book' of trusted craftspeople.
We hope you enjoy reading their tips on how to add personal touches to your home, what items are worth splurging on, and the motto they live by.
What furniture item would you splurge on?
(Sarah:) I have a folder on my laptop where I save my 'dream' pieces of furniture-  from Arthur Umanoff bar stools to Henning Kjaernulf razor blade armchairs to a Sergio Rodrigues desk chair. It's an ever-evolving list filled with pieces which I absolutely love and consider works of art. The most recent addition is a beautiful early 19th-century French fruitwood daybed from Nick Jones Antiques.
What do you recommend to modernise a classic home?
Layering antique and vintage furniture with more modern and contemporary pieces, along with a strong combination of colours and artwork will help to modernise a more traditional home. Many traditional homes have intricate architectural details and it's lovely to balance these with a mix of contemporary pieces to create an eclectic, current, and interesting scheme.
Favourite tips to add a personal touch to a client's home?
Artwork and accessories without a doubt. We find it so important to have a real range of artwork throughout the house which speaks to the owners - a framed piece of their child's artwork, next to a piece by one of their favourite photographers, next to a larger piece by a young artist they've recently discovered and love makes for a really authentic and personal home.
What should you always get from small businesses and craftspeople?
It is so important to buy from local makers, small businesses and craftspeople. If we have projects outside of London we love to track down local makers and commission them to make pieces of furniture as they often source materials from nearby areas. The interiors industry is filled with so many incredible makers who are very passionate about what they do so the more we can meet and have the opportunity to work/collaborate with the better!
If your design style was an artwork, which one would it be?
This is a tough one, but if we had to choose an artwork that captured our style it would be 'Fir Wood Ride' (circa 1945) by Ivon Hitchens. This artwork is so special to us and provides endless inspiration. We love how unconstrained and expressive the piece is, it feels like one fluid form with an incredible warm earthy palette. This harmonious feeling is something we aim to embody and achieve in our own work.
What motto does Sascal Studio live by?
It is so important to us that the homes we create with our clients completely reflect who they are and how they live. Nothing in the home should be too precious or uncomfortable; homes should be sanctuaries which welcome you at the end of a long day. A home should be layered, multi-dimensional, and ever-evolving just like its owners.
FOLLOW SASCAL STUDIO
Photography by Angus Williams