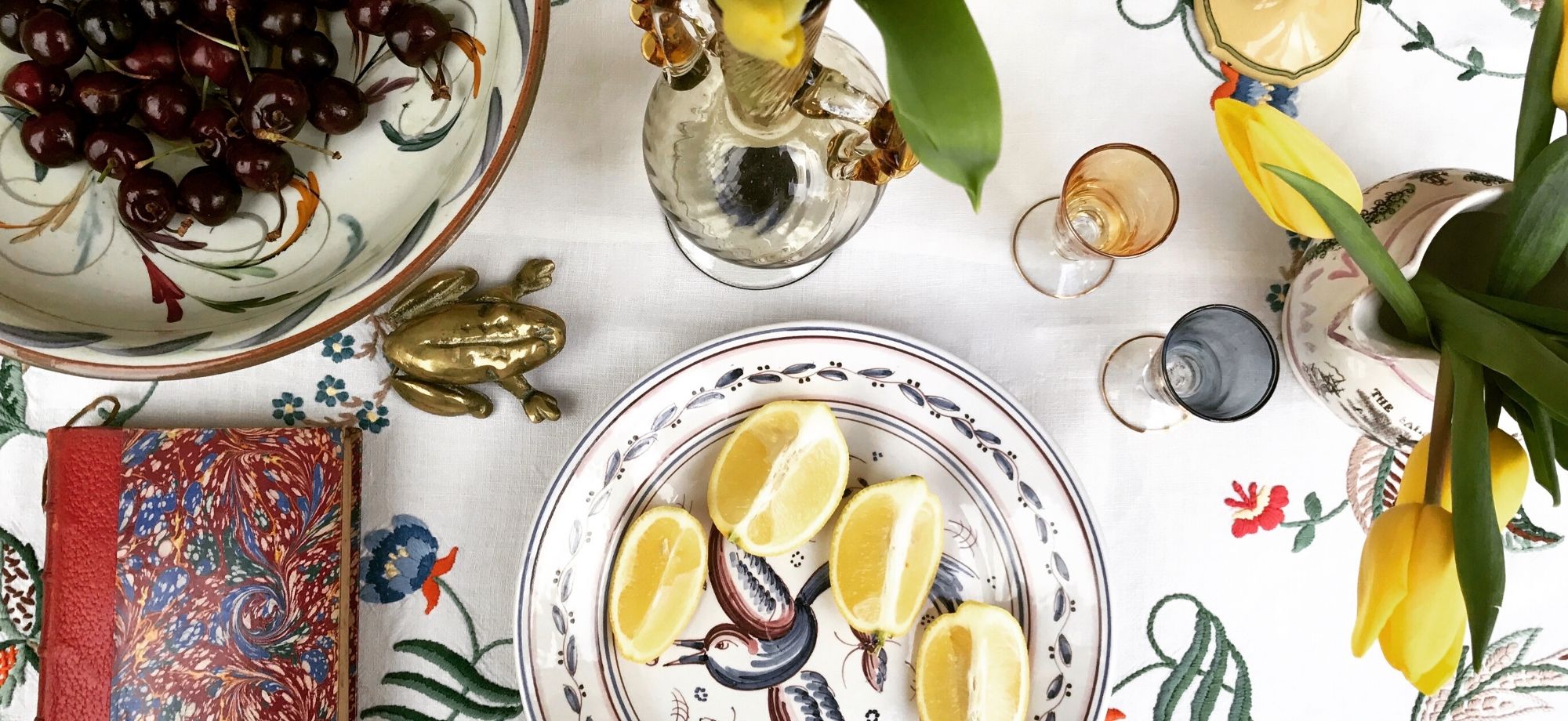 Founder of Tat London and Antiques Treasure Hunter
02 / The Tastemaker: Charlie Porter
Tell us about yourself and the idea behind Tat London?
Tat came from starting a new job. I had my previous job pulled out from under me. I was a fundraiser at Kids Company until its closure in 2015. I wanted to have something which I felt was my own and that no one could take away from me.
How has working at House & Garden influenced the evolution of Tat London?
House and Garden has been everything to Tat. My mother has worked there for seventeen years so it feels like family. I find a lot of inspiration from the conversations we have inside the magazine and from the scenes I see so beautifully composed in the magazine itself. I'm clearly biased but I think Conde Nast is nailing the interiors side of things. 
Where do you source your stock and what is the most unusual piece you've found?
The best piece I've ever found was a set of amazing lemon sconces, for a very good price. They were in this tiny shop near Devon and I yelped when I saw them. I source from everywhere; second hand shops, markets, etsy & eBay. I'm lucky enough to have a host of colleagues who also keep an eye out. Our Arts Editor, Emily Tobin, recently did some haggling for me down in Bath.
What would be your ideal holiday/thrifting destination?
France and Belgium. That's where those big markets are where I would be as happy as a clam. 
What advice would you give to first-time art and furniture buyers?
Buy what makes your heart happy. Whether it's from Tiger, Kempton or made.com. Tastes will change, but if you loved it once then you'll always have a connection with it. I recently bought a canned faux bamboo rounded chair - it creaks like hell if you sit in it, but I think he is so handsome. I can't imagine living without him. 
 Is there a specific time-period you wish you could live in?
As a man there are quite a few that I would like to explore. As quite a stubborn lady I'm pretty happy with this time period. 
Have you always had a love for Homeware - where does it stem from?
Yes and my mum. I spent my childhood with her in antiques shops near us in the country or going round National Trust homes. She would indulge and we would sit talking about rooms and things we might change. The homes she has made around me are filled with delights; we have similar tastes, though mine is a little more flamboyant (which I believe is from my pa - he and I are a little more glitzy).
Who are your favourite interior designers, antique dealers or inspirers?
There are honestly too many to name. And I am continually finding new people - we are so lucky in interiors. I feel there is such a rich pool of talented, young and old, people out there to take inspiration from. 
I would have to put my top three at the moment:
Robert Kime 
Chester Jones 
Studio Peregalli.
Ash New York stole my heart with the Hotel Peter & Paul.
 What do you see for the future of antique dealing in our increasingly technological world?
Goodness. I'm not quite sure. I'm no good with foresight, my hindsight is 20/20 though. 
Where do you see Tat London going next?
Tat is an odd thing. It feels quite disconnected from my person, it's an alter ego which I very much enjoy interacting with. I'm not sure where it will go, as long as we are both having fun that's all that matters at the moment.   
Charlie 's curation
Dancing in Dreams

Sold

The moment captured by Cotier feels tender and loving, it's always good to be reminded of that.