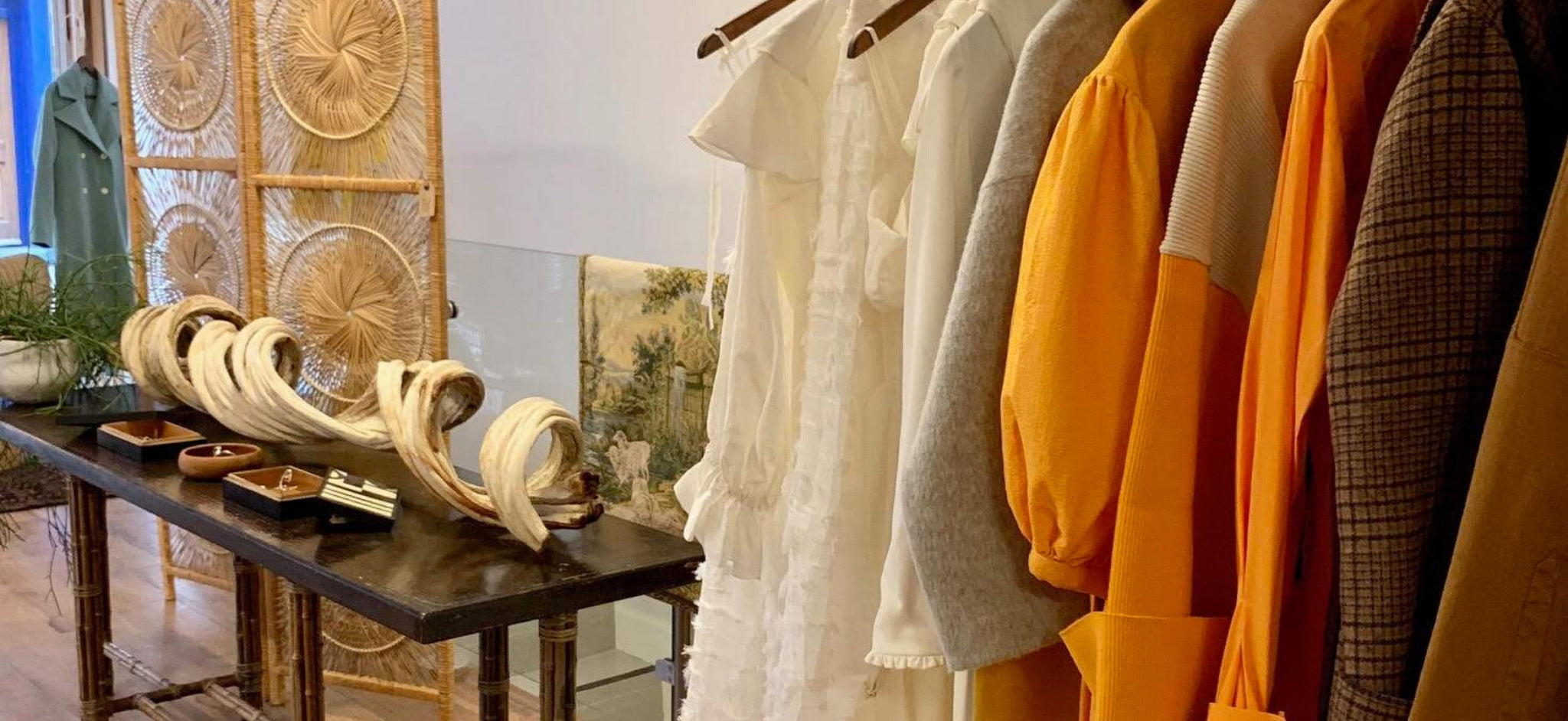 Founder of The Eponymous Fashion Label
04/ The Tastemaker: Rejina Pyo
Tell us about yourself and your decision to establish Rejina Pyo
I was born in Seoul, South Korea, and my mother worked as a designer when I was young so my introduction to fashion was looking through her sketch books and playing with her fabrics. She taught me how to use a sewing machine and from then I wanted to create designs of my own. I moved to London in 2008 to study an MA at Central Saint Martins and it was winning the Han Nefkens Award for my final MA collection which really gave me the opportunity and confidence to set up my label in 2013. I am really proud to still be here 5 years later.

What do your wearers find in your collections that they can't find elsewhere?
Part avant garde, part everyday. I design pieces which are easy to wear but which are elevated with novel twists and playful details. I think the brand is known for creating collections which have modern art and sculptural influences but which also feel effortless. Ultimately I want our customers to feel empowered and comfortable wearing the pieces with their own sense of style.
Where do you take your inspiration from?
From a creative perspective I draw a lot of inspiration from different art forms - sculpture, paintings, photographs, installations, and films. But I am also inspired by events and places around me, I love to travel and experience different cultures, landscapes and to meet amazing women with interesting stories and a strong point of view on the world.
How has art influenced the creation of your structured, sculptural clothing?
I look at many different artists work through my design process, both current and past. Sometimes it is a certain shape, colour or technique which I find interesting and other times there is something in the philosophy or story conveyed through the work which I reference in the concept behind a collection. My job as a designer is to distil and translate my influences and ideas into products which are not just wearable but maintain relevance over time. 
What inspired you to create your retail experience? Why did you decide to offer books, ceramics and interiors for sale alongside your recent collection?
For our first ever retail experience I wanted customers to feel as though they were stepping into the Rejina Pyo world, almost as if they were exploring someone's home. An eclectic mix of interiors, books, ceramics, artworks are all part of the home and showing them alongside our clothes and accessories helped convey a warm and curious environment.
You have championed inclusivity by inviting women of all ages and all ethnicities' to walk in your shows, how important is this to you and why?
I design and make clothing for women all over the world, who are of different ages, backgrounds and who are living different lifestyles. It's important to me that we celebrate this and that it is represented in our shows.
Do you collect anything for your home - art, music, etc?
We are moving into our first family home this summer, and thinking about how we will decorate and fill it with special objects has been so much fun. I have been collecting paintings, ceramics and vintage furniture pieces for quite some time so it will be amazing to finally have a place to put them all.  
What is the most precious item that you own and why?
Even though I love collecting beautiful and interesting objects, I am not really attached to any material items. My husband and my son are the two most precious things in my life.
What is your favourite way to spend a weekend?
I love to get outside of the city with my family, exploring the countryside and spending quality time in nature whenever the weather allows!
What is the last book you read? 
I have recently taken up pottery throwing and at the moment I am reading The Life and Work of Lucie Rie. her work is so beautiful and fascinating.   
What's next for Rejina Pyo?
We are working on new products and collaborations, and we will be launching more pop up retail experiences in the near future.....so stay tuned for updates.