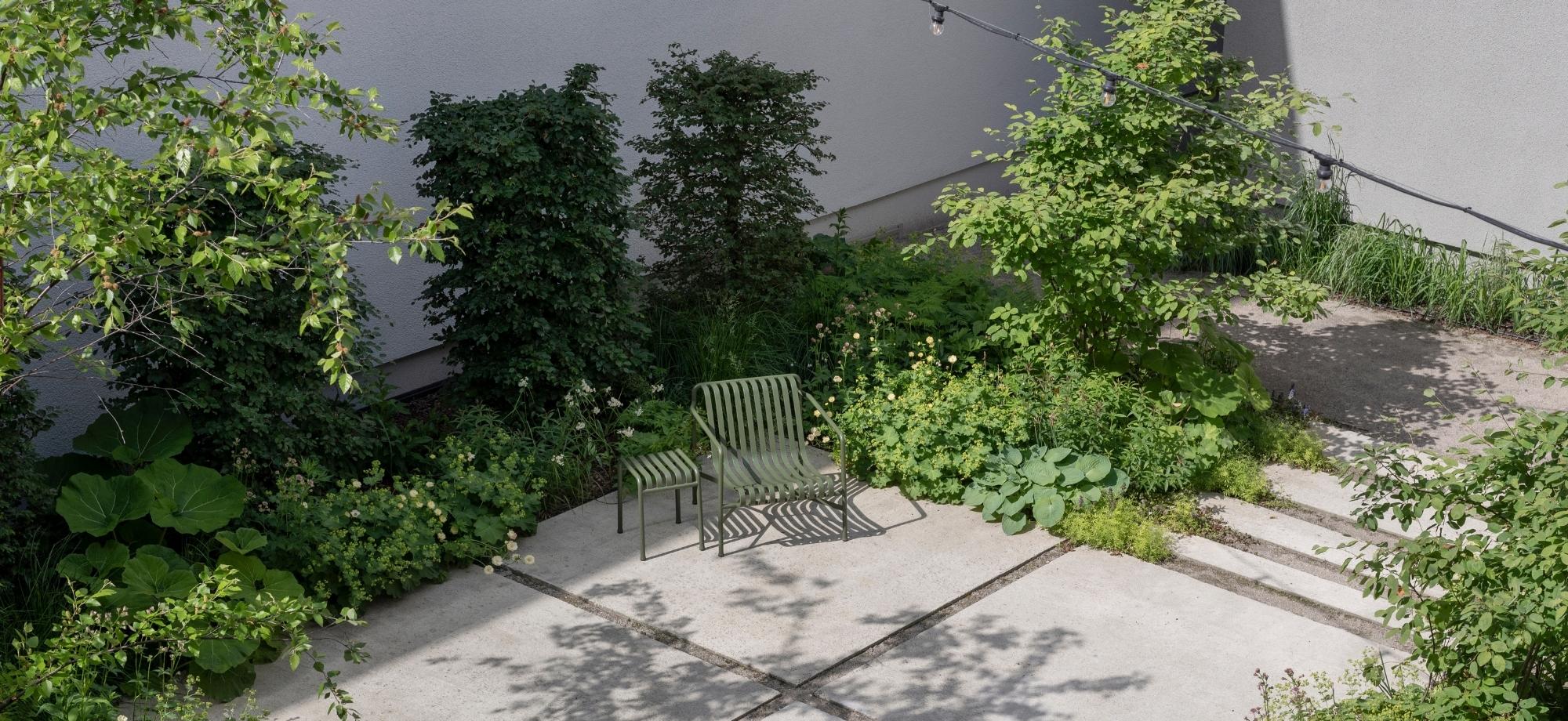 Garden designer and landscape architect
69/ The Tastemaker: Ula Maria
"I was lucky enough to work with Ula Maria when she designed the tiny urban garden at my first flat in Stoke Newington. I came across Ula's work when she had just recently graduated and won the RHS garden designer award - I was immediately drawn to the way she uses texture and composition in her work, beautifully combining architecture and wild plant life; celebrating the stark contrast between soft grasses and modernist landscaping.
Her approach to garden designing seemed to me akin to an artist - she has a unique vision for composition, design, and use of medium that has since won her multiple awards, book deals and made her a regular contributor to Gardens Illustrated.
When working together, we enjoyed many discussions about art and made sure that art was an inspiration to the design - it felt fitting to invite Ula to be on our Journal to share her story and own curation of artworks." - Georgia Spray, Founder of Partnership Editions
Photography by 
Rachel Warne
Tell us about yourself and how Ula Maria Studio came to fruition.
I am a garden and landscape designer based in London. My particular interest is in creating emotive garden spaces that evoke innate connections to nature through memories, senses, and experiences.
My journey into the gardening world began in my childhood, but the more conscious career path into landscape design started when I studied a BA and MA in Landscape Architecture at Birmingham City University.
After graduating, I worked for a number of Landscape practices, prior to entering and winning the RHS Young Designer of the Year competition. Winning the competition was a turning point in my career, which resulted in a number of private client projects. That's when I would say Ula Maria Studio really came to fruition.
Georgia's garden, photographed by Jason Ingram
What is your earliest memory of gardening and nature?
I grew up in the countryside in Lithuania so all of my early memories have innate connections to nature. I spent most of my childhood summers climbing trees, playing hide and seek in the garden, picking wild strawberries from the meadow, and soaking in the river for hours each day.
 Photography by 

Lukas Mykolaitis
What garden designers and landscape architects do you look up to?
Oh, there are so many. I love Teresa Moller's sensitive approach and interventions in large-scale landscapes, Sarah Price's painterly gardens, the atmosphere and seasonality of spaces that Miranda Brooks creates, the more wild and naturalistic impressions of Dan Pearson's work, and the timeless designs of Tom Stuart-Smith.
Landscape by Teresa Moller
What do you enjoy the most about your job?

That no two projects are ever the same, each is so individual and unique. I also love meeting and getting to know my clients, and then hearing how much joy the gardens we created bring into their lives.
Photography by Lukas Mykolaitis
What are some tips to infuse your projects with memories and connections?
I find it really beautiful if we can draw inspiration for the garden from the client's early memories of nature or their connection to a particular place or landscape. It might appear in the form of planting, materials, or the overall feel of the garden. 
Where do you go for inspiration?

I feel the most inspired when traveling, learning about different cultures, and discovering new landscapes. When I feel like my work starts to lack creative energy, I know it is time to book a trip somewhere to recharge my creative battery.
What is your dream project?
I would love to have a large plot of land in the countryside to design and grow a garden whilst living in it. It would involve an orchard, some large pines, somewhere to swim and a space for shinrin-yoku (forest bathing).
Photography by 

Lukas Mykolaitis
What is one piece of advice you would give to someone starting in landscape design?

Spend as much time observing and connecting with nature as possible.
QUICKFIRE
Favourite summer flowers? Anethum graveolens
Music on replay in your studio? Tame Impala
Perfect day out? Getting lost somewhere unfamiliar and beautiful with an opportunity to indulge on some delicious local food.
Can't live without? Laughter
Holiday spot with the best gardens? Babylonstoren, Kirstenbosch, and Vergelegen are all within a short drive from Cape Town.