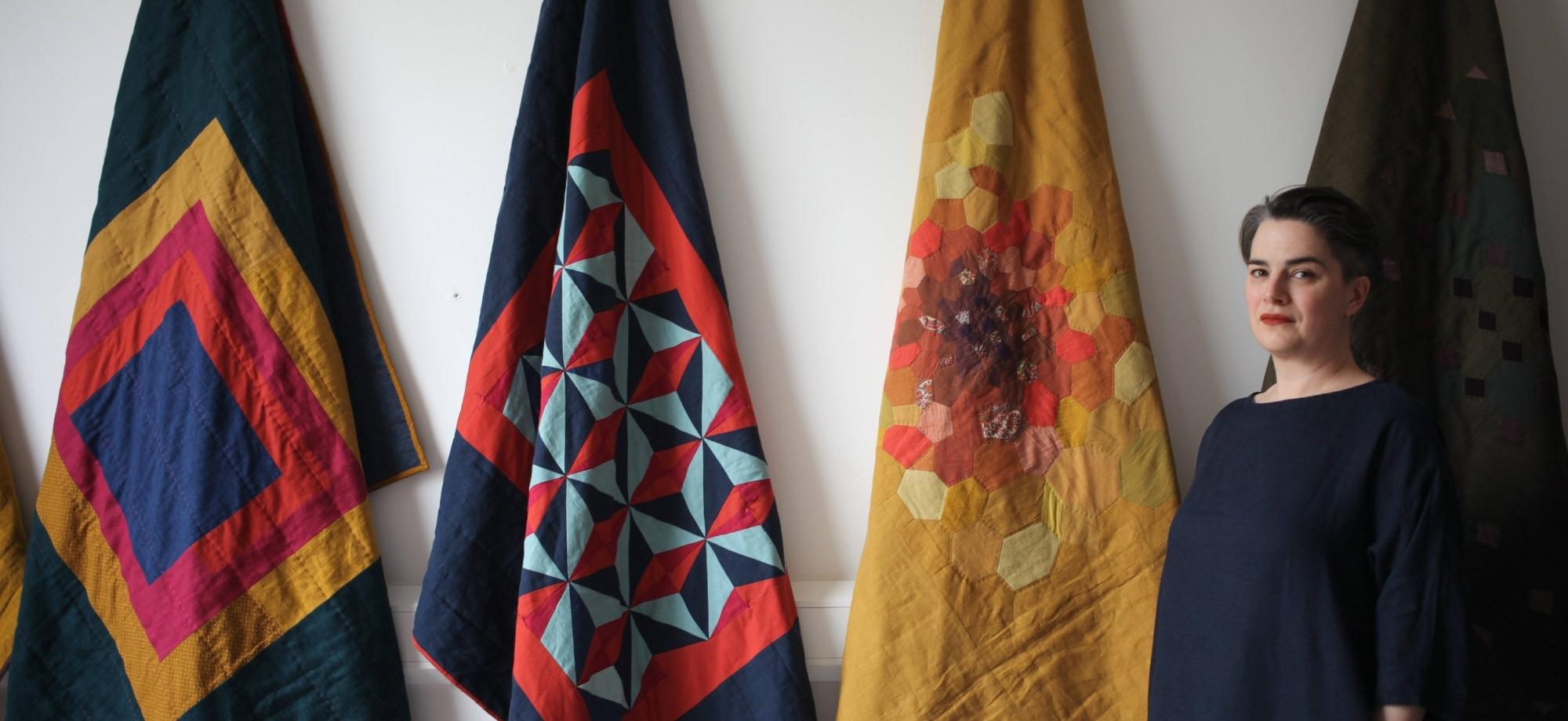 Artist
Catherine-Marie Longtin
Catherine-Marie Longtin is a Montreal-born quilter and textile artist. She learned sewing from her mother and started sewing table linens and duvet covers as a teenager. After an academic career and a PhD in cognitive science that took her from Montreal to Paris, Lyon, and Cambridge (UK), she decided to go back to her passion for textiles and art.
Since 2016 she has had a studio in South East London, near her home where she lives with her husband and two children. Her quilts reflect her love of textiles, colour and abstract art.
Central to her work is the blurring of boundaries between art and craft and her influences range from artists such as Josef and Anni Albers, Mark Rothko, Agnes Martin, Louise Bourgeois, but also of quilters like the Gee's Bend and Bosna Quilts collectives.
Process is an important part of her work that she delights in - enjoying the tactility of the process; creating some pieces "improv" with hand stitching, whilst others may be carefully drawn out in advance and using machine work. She hopes that clients will also enjoy the physicality of her pieces: "feel the weight of the quilt on their lap, touch the surface dimpled by stitches, enjoy the meeting of colours and textures. Quilts have the tactile physicality that often separates arts and crafts." 
It is possible to be rooted in tradition yet push the boundaries to forge a deeply personal path, and in doing so challenge the viewer's perception of what a craft can be.

Watch - In The Studio With Catherine-Marie Longtin
Shop by Collection