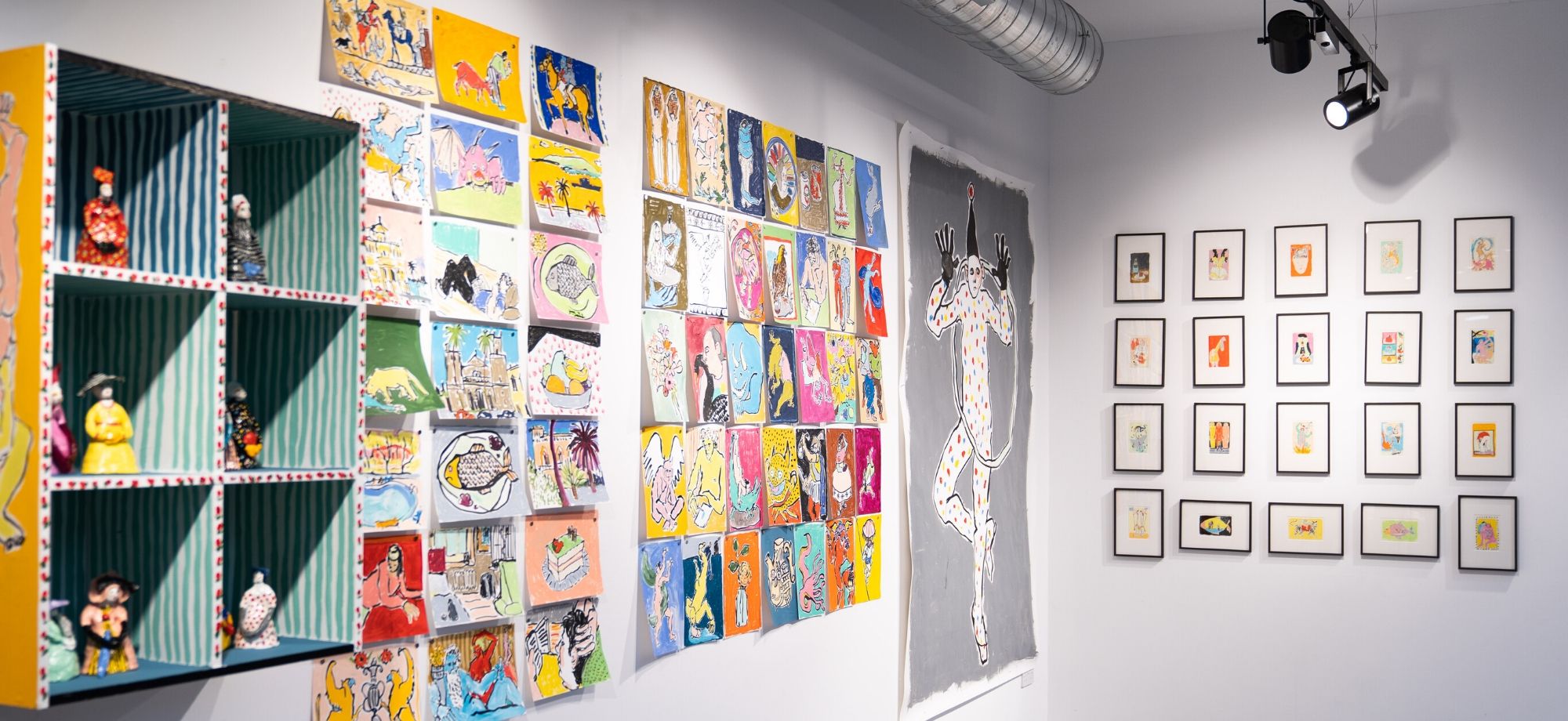 In the Studio with Isabella Cotier
AT ISLINGTON SQUARE, N1 1TU

20 November - 1 December 2019
Isabella Cotier is a continual observer of the people and passing moments around her, which she documents from life in her sketchbooks. She is known for her draughtsmanship and distinctive use of colour and has collaborated with leading brands such as Gucci and Vogue.
Read more
Another Place
In her artist's residency come exhibition at Islington Square, entitled Another Place, we see Isabella Cotier work with the imagined rather than the observed for the first time. However, Isabella's seemingly surreal works are actually rooted in fact. Each of her pieces have been inspired by articles that investigate various strange current cultural phenomena - such as food allergies, sleep patterns, viral trends and environmental issues.
The linking factor being the hilarity and bizarre nature of these narratives, which Isabella has then let her imagination run with even further, bringing them to life via her vivid and colourful style.
"With my work I hope to achieve something honest and energetic" - Isabella Cotier
£150 - £300
£300 - £500
£500+
All
colourful
figurative
mystical
still life
All
original
ready to hang
All
Newest First
Alphabetically: A - Z
Alphabetically: Z - A
Price: Low - High
Price: High - Low