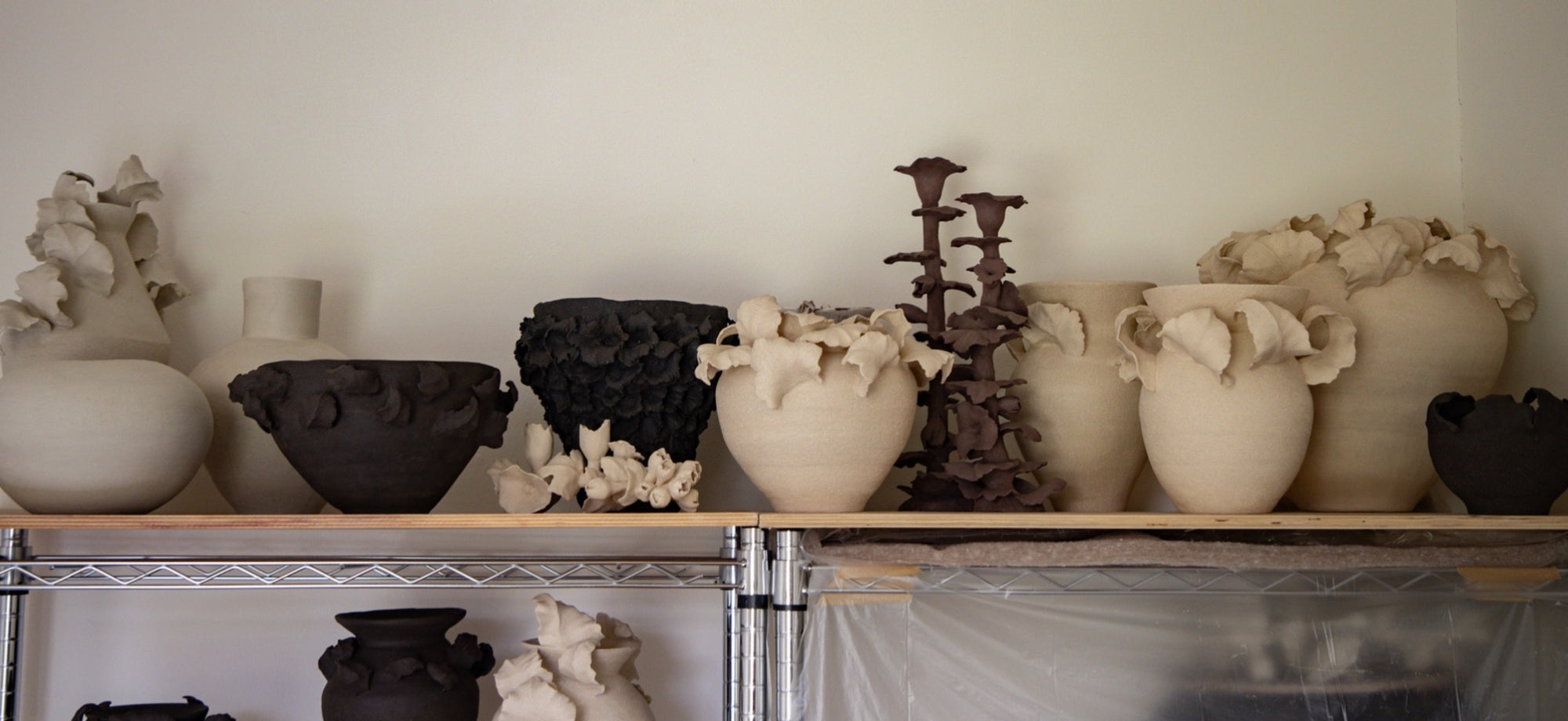 Lucy Whitford is a multidisciplinary artist, with a focus on ceramics and sculptural installation. Lucy's work has been exhibited in solo and group shows since gaining her Masters in Fine Art with distinction from Chelsea College of Art and Design. 
Lucy works from her home studio in South London. She has worked with clay for many years but has only recently begun to fire her work, giving it a newfound stability and enabling her to make vessel-like forms that tell human stories of fragility, strength, and tenderness. 

Lucy is the winner of The Artisan Collab Rising Creator Fellowship 2023, which provides support and opportunity to emerging talent. As part of the Fellowship, a collection of Lucy's ceramics will be on show at 45 Park Lane until November 5th 2023.

"These works are intuitive pieces, informed by my years of study and a constantly evolving practice. Every piece is an exploration of clay and its materiality, but also of some aspect of ourselves. I try to capture moments, tell stories and evoke emotions that are both universal and deeply personal."
Shop by Collection
The Artist Open Call Collection 2023
"My debut collection with Partnership Editions 'After the rain' is inspired by the smell of petrichor, the scent released when rain hits dry earth. The scent of petrichor simultaneously grounds and transports us; connecting us to the earth, everything that has gone before and everything that is to come.
'After the rain' features vessel-like sculptures, each one with a distinctive presence of their own. They are personal explorations of the rich and complex materiality of clay, and the ancient connections that bind us to it. The organic forms found in my work are small studies of human relationships and movement: they are sculptural vignettes, moments, poems told through clay." - Lucy Whitford, After The Rain