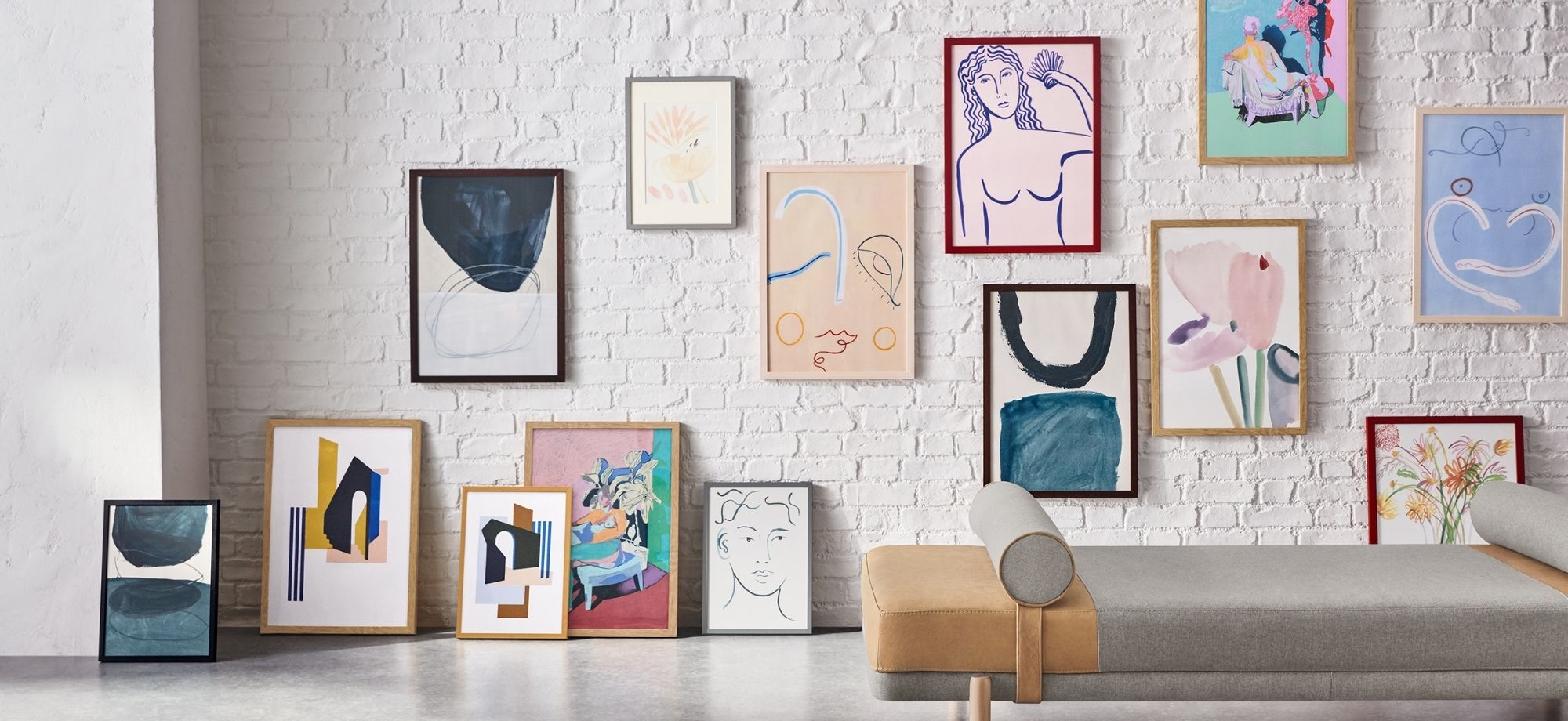 Partnership Editions x MADE
We are thrilled to present our new collaboration with the leading online design and homeware brand MADE.COM on a line of exclusive limited edition prints, as well as a collection of original artworks that the prints were created from - available below.
Work by six Partnership Editions artists are included in the collection stretching from figurative to abstract, architectural to watercolours. Artists David Hardy, Emily Forgot, Frances Costelloe, Hester Finch, Lisa Hardy and Venetia Berry have created exclusive Giclee prints in editions of 50. The framed works are available from MADE.COM in two sizes (A2 and A3) and come framed with a certificate from the artist, and the original artworks are available exclusively via us, below. 
Georgia Spray, founder of Partnership Editions says: "Partnership Editions is thrilled to have teamed up with MADE.COM on a range of exclusive limited edition prints. We believe in the strength of this collaboration based on a shared ethos to make exceptional designs accessible to all. By offering this range of limited edition artworks via MADE.COM, we hope to reach even more people and give them the opportunity to become art collectors as well as furniture enthusiasts."
Laura Ferran, Buyer at MADE.COM: "MADE's mission is to make great design accessible to all, and Partnership Editions is bringing that same philosophy to the art world. With this limited edition collection, we hope to open up the field to a new wave of art enthusiasts who may have previously found the art world out of reach.
MADE is increasingly seeing customers looking to curate their own unique art collections, and these exclusive pieces from emerging artists offer the opportunity for consumers to express their identities with something personal to them."
David Hardy
Frances Costelloe
Venetia Berry
All
£150 - £300
£300 - £500
£500+
All
Newest First
Alphabetically: A - Z
Alphabetically: Z - A
Price: Low - High
Price: High - Low