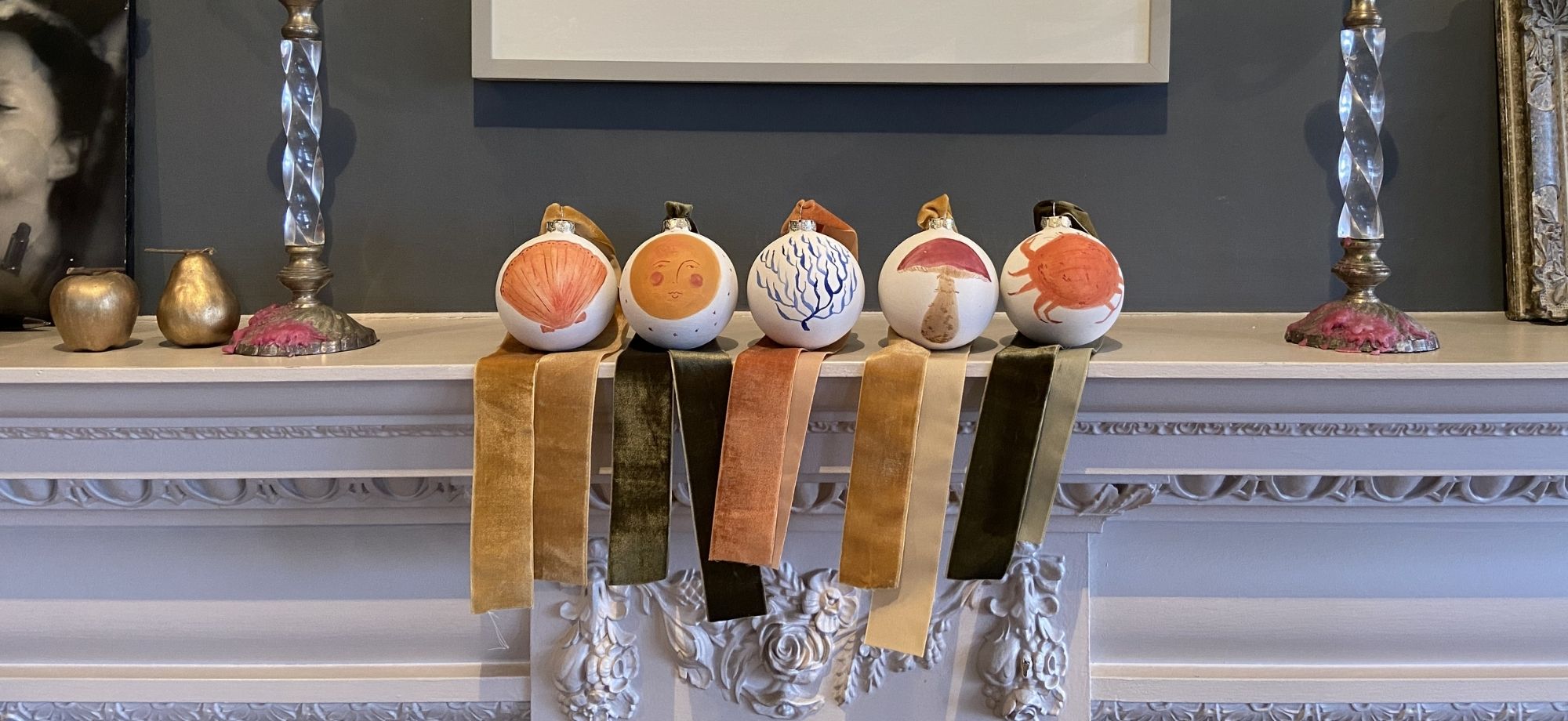 Artist
18/ The Art of Christmas With Julianna Byrne
For our second edition of "The Art of Christmas", Julianna Byrne talks about creativity during this festive season and gives us a look into her annual collection of hand-painted ceramic baubles and the small series of original works on paper inspired by the nostalgic magic of Christmas at home.  
This Christmas is going to be particularly a homey one for us all, and I've taken this somewhat slower pace as an opportunity to enjoy making my own home into a cosy wonderland.
I find Christmas a particularly good time to get creative around the home, and you can be really thrifty with your material. Simple arrangements such as a bowl of pomegranates or a homemade garland of foraged botanicals can often be far more stylish than anything shop-bought. 
I also have an addiction to candles and incense at the moment, beeswax candles are great as they burn so slowly and are totally natural. I love the evening ritual of lighting candles burning calming oils or incense such as frankincense or myrrh.

This year I've been hand-painting my own baubles and adorning them with thick luxurious velvet ribbons, there is nothing more charming than creating your own Christmas decorations, and they also make the most wonderful gifts. If you can't get your hands on any ceramic baubles to paint you could always look to the natural world again and try attaching fir cones or dried orange slices to ribbon or wire - these also make very charming decorations!

I have created a collection of 24 hand-painted baubles alongside a small collection of original artworks for Partnership Editions, all inspired by the nostalgic magic of Christmas at home.