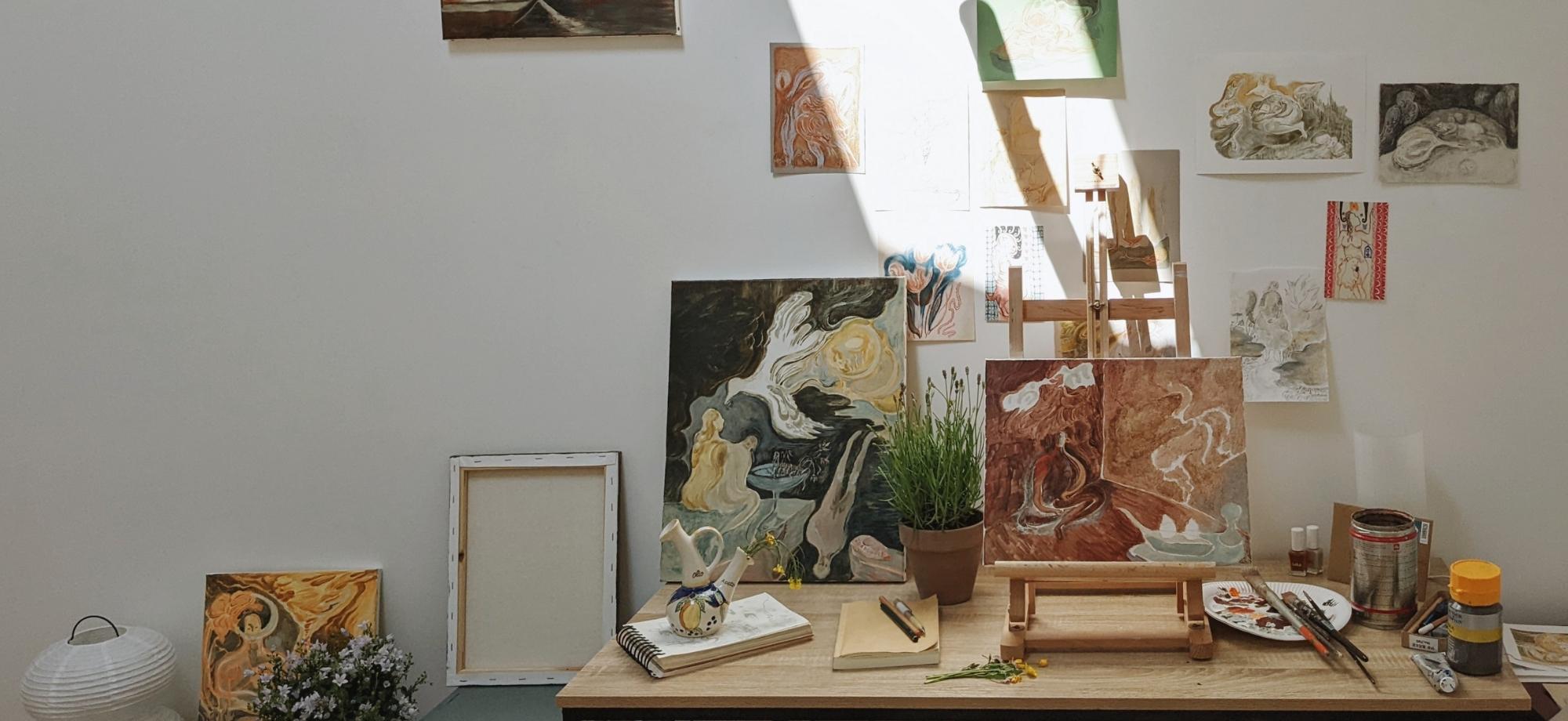 Shaoyu is a visual artist currently working between France and Switzerland.  Her studies on literature and Jungian psychology for her BA degree deeply influenced her creative process, as she often approaches her subjects through psychological analysis and metaphorical representations.
In her paintings, she explores the complexity of the human psyche, taking inspiration ranging from daily interactions to other people's dreams. The mythical figures in her paintings mirror the archetypes that our conscious minds are often unaware of. She is fascinated by the subconscious's ability to fictionalize the process of individuation in order to communicate with our waking minds.
Read more
Shaoyu's Style
Shaoyu has always been sensitive towards her own and others' mental states, and is fascinated with dreams and their metaphors. After studying a bit of Jungian psychology in university, painting also became an oracle reading between her conscious and subconscious minds.
Artists such as Remedios Varo and Leonora Carrington influenced her work. She says: "I am intrigued by how they "stage" and present the dynamics between different metaphorical objects."
"I keep a diary to document my dreams and conversations with friends, which are the main source of my ideas for painting." - Shaoyu Chen
Shop by Collection